Comfort and Relaxation – The Danish Way
Hygge (pronounced hyoo-gah) has become quite the phenomenon over the last year or so. It is originally a Danish concept that offers a constructed sense of comfort and relaxation at times when it's quite difficult to find it organically.
Denmark is well known for its dull, rainy weather and seemingly extortionate tax rates (a whopping 60%). However, they continue to top the chart for 'happiest country' in surveys and research worldwide.
How do they manage this when as a population they have such little household income and a constant grey cloud over their heads?
This is where hygge comes in.
The Various Meaning of Hygge
There is no translation for hygge in English but it has been described in many ways from 'cocoa by candlelight' to 'enjoying life's simple pleasures'. It means coziness, togetherness, great company and a countless amount of candles.
But first, download [this ebook to discover how to build a belief system](https://balancedlifeacademy.com/empowering-beliefs/) that exists to enrich your life. After all, believing the right things will make you enjoy your life even more.
The Danes try and squeeze in hygge every single day. Whether they're at work with a lit candle on their desk and a big slice of cake or at home under a blanket with a hot cup of coffee. But the biggest time of year for hygge is winter and in particular Christmas!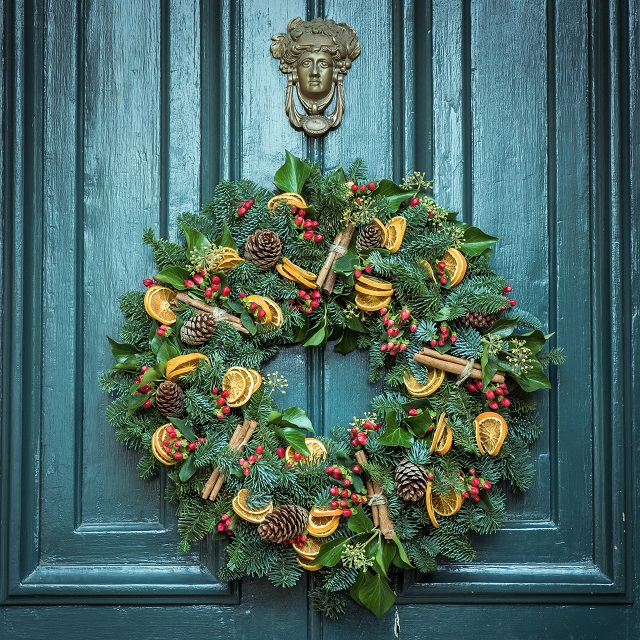 It's The Most Wonderful Time of The Year
Winter-time being the most common (and the Danes' favourite) time of year to practice hygge. It isn't hard to imagine when we take a close look at the fundamentals of a hyggeligt (pronounced hyoo-gah-lig, meaning hygge-like) occasion.
Warm drinks, dim lighting, soft blankets and great conversation. Add an open fire crackling and the faint smell of a beef stew simmering from the kitchen and you've perfected hygge. The thought of that evening occurring in summer seems a little out of place.
This may be because hygge is a defense mechanism against the cold, the miserable weather and all other manner of dismal, dreary circumstances we usually face in winter.
Hygge-Inspired Ad
There was an advert on UK television for Heinz soup in recent years where a young woman was making her way home from work in the pouring rain. Her hair was flattened to her head, her eye make-up dripping down her cheeks and her clothes completely saturated.
Upon entering her home, she peeled off the wet and cold clothes, blow dried her hair and washed her face clean before pulling on warm woolen clothes and sitting down to enjoy a hot soup. The advert was a perfect example of the need for these hyggeligt moments.
It seems that hygge is even more hyggeligt when there is something worth 'escaping' from. Like bad weather, disastrous politics or even a foul mood brought on by the aforementioned things.
Hygge for Everyday Life
I have personally found that implementing hygge into my day-to-day life all year round has helped enormously in combatting the usual symptoms of depression, anxiety and best of all, SAD (seasonal affective disorder).
So how did I implement it? Before I was even aware of the concept of hygge I was attempting to create it in my home. I would light candles in winter, pile my bed high with cushions and throws and indulge in comfort food. Turns out that these practices were all part of a hyggeligt winter!
Hygge-Up Your Home
Here are 7 ways that you can inject hygge into your home, most of which are very budget friendly!
All About Comfort and Coziness
1. Cushions and blankets
Piling soft cushions and blankets high on sofas and beds is a guaranteed way to make your home feel more welcoming. Opt for soft fabrics such as velour, 100% cotton and satin. Though, your best bet is to have a stack of knitted or crocheted coziness to enhance the aesthetically pleasing side to hygge.
Figure out the colour scheme that would go best with your room. But know that you can't go wrong with neutrals like white, grey and beige no matter where in the home.
2. Candles
You can't achieve hygge without perfect dipped lighting. The Danes aim for the glow that can wash through your home at sunrise. This is best attained by using a combination of dimmed lamps and candles. Creating perfect, warm pools of light around your home is an art form. So, don't worry if it takes you a while to figure it out – I'm still experimenting!
I find that string lights work well to complement the candlelight too. As a bonus, you could choose a gorgeously scented candle to fill the room however the Danes usually choose to go unscented so it's up to you how authentic you would like your hygge to be! A pack of 100 tea lights here in the UK can be found as cheaply as £1.75, so don't skimp!
3. Cozy clothes
It's almost impossible to achieve hygge whilst still in your work clothes (though the Danes still practice hygge at work!). Stretchy yoga pants and a big comfy jumper will get you well on your way. Add a pair of woolen socks and you're primed for a perfect hygge evening.
As for outdoors, make sure you wrap up warm if the weather is bad outside. Of course, you don't enjoy winter if your shoes always end up letting in the rain! Remember – there is no bad weather, just bad clothing. Pile up the oversized scarves and bobble hats and be on your way!
Forget The Calorie-Counting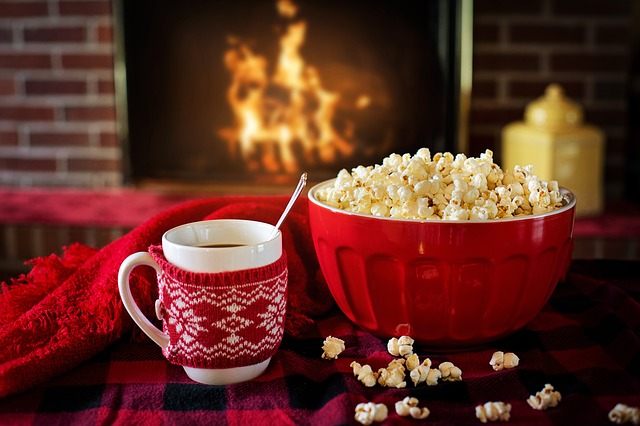 4. A homemade meal or snack
Hygge is not best served with a salad. Comforting stews and soups with crusty loafs of bread and cake to finish is a more accurate menu of choice. The process of cooking is just as important to hygge as the consumption, so take your time.
There's also no use in counting the calories and worrying about your weight when comfort and coziness are the aims of your hygge sesh. Eating the cake and enjoying it will leave you much more satisfaction than watching everyone else tuck in as you munch on trail mix.
Denmark consumes twice the average sweets than that of the rest of Europe. But, they're not known for any sort of health issues related to such consumption. The key here is moderation – save the trail mix for your desk!
5. Hot drinks
Tea, cocoa and mulled wine are near the top of the list but they're far from the only options. However, hygge is usually accompanied by a hot cup of coffee. The Danes go mad for it and seem to put it with everything!
This is especially noticeable when watching Danish shows such as The Killing where you can't go ten minutes without someone drinking coffee, making coffee or ordering it somewhere. The bitterness and smoothness of coffee are certainly a great partner alongside cakes and biscuit treats so you can see why it's so well loved.
If you're not a fan, though, anything warm will do. Horlicks, anyone?
Together is Always Better
6. Great company
Hygge is best attained with a group of friends. Don't get me wrong, you can certainly hygge solo. But the conversation, warmth, and laughs that good friends can generate are the kindling for a hyggeligt occasion.
Make sure you try and remove distractions such as phones and the news. Watching a good film together is fine, however, this can stifle conversation. Try playing board games or sitting at the dining table together over good food and letting the conversation (and mulled wine) flow!
Your Favorite Spot at Home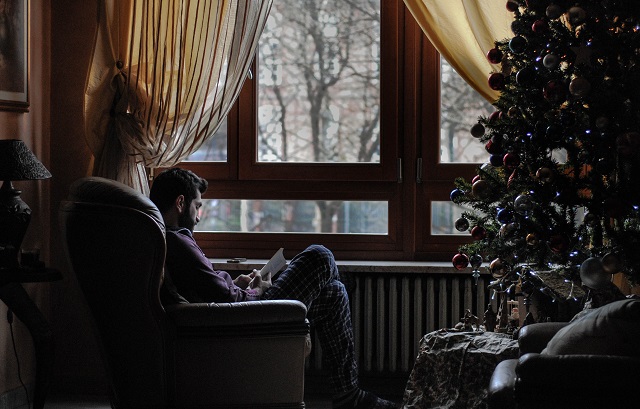 7. A hyggekrog
You will get the full benefits of hygge if you carve out a little hyggekrog (pronounced hyoo-gah-crow) for yourself. This is a place in your home where you can sit back and relax, enjoying all the warmth and comfort that hygge can bring.
It could be a seat by a window that looks out over nature. It could be a cozy armchair near your bookshelf or even just your bed. Wherever it may be – it must be inviting and comfortable, waiting for you at the end of a hard day.
The above are just 7 simple things you can do to make your home more hyggeligt. But the list goes on and it can be easily personalized to each individual.
A Hygge Lifestyle
Aiming to fill your home and life with more comforting things can improve your well-being. Through those dismal winter months whether as a lifeline from SAD or just to create a more welcoming atmosphere. But it's also something to enjoy year round for whenever you're in a slump.
Hygge is a lifestyle and a rewarding one at that! Think of hygge as self-care's older sister.
Let us know how you achieve hygge at home or work and how it's helped create more balance in your life. We'd love to hear your thoughts.