As an entrepreneur, you have a lot of business experience that you can offer to other aspiring entrepreneurs.
The online learning industry is growing by leaps and bounds. Creating online courses that impart the wisdom you've gained through your successes and failures is a great way to expand your successful business.
I've been a course creator and instructor as well as an online student, and I can tell you that some of the best business education I have received has been via Internet courses.
As a teacher, I've personally reached thousands of students, telling them about my experiences and indicating the business practices that I think work the best. This instruction has directly led to my own flourishing business and has made me a better entrepreneur.
If you are interested in knowing more about how online courses work and how they can enhance your own business model, today is your lucky day.
I'm going to show you a 7-step system that can help you create and teach online.
But before that,
check out our ebook
to learn how to start a business and aid your career goals.
5 Reasons Entrepreneurs Should Build an Online Course
Entrepreneurs are some of the most driven people when it comes to looking for ways to expand their businesses and to increase their incomes. I've found these five reasons why entrepreneurs should begin online classes:
Online courses create profits much more quickly than other online endeavors. Rather than starting a blog or launching a YouTube channel, consider the high returns on investment that you'll get from the simple process of setting up online courses.

There are a lot of other people who want to gain your experience. Your business knowledge and experiences are unique to you, and by sharing this expertise, you can help other entrepreneurs skip some of the long and costly steps of their own business development.

Starting a business from scratch is difficult and expensive, but the modest amount of work in building online courses combined with the possibility of great rewards makes this option a great way to grow your income.

After you set up your online course, you'll be affecting many different students without additional effort from you.
In fact, I think you'll find that running your courses will basically become autopilot as your information is available to hundreds of different students, even while you're sleeping.
Your courses will build your personal brand, establishing your position in your business market. By demonstrating your knowledge and expertise, you'll be setting yourself up for recognition by other entrepreneurs.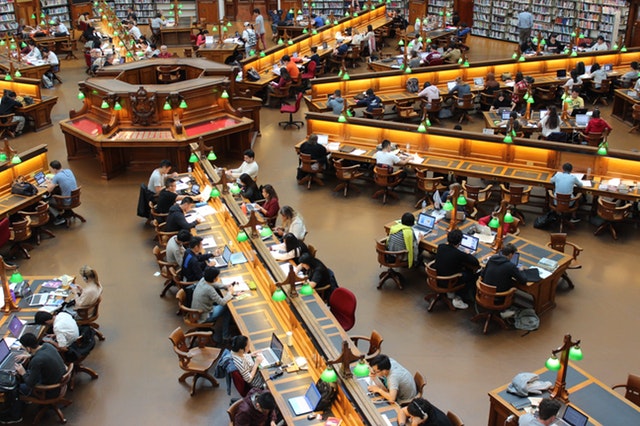 7 Steps to Create Successful Business Online Courses
Now that you understand just how powerful online courses can be for your own business, check out this well-tested roadmap to creating your own successful business online courses.
1. Discover your niche
Of course, you want to teach people about business and about entrepreneurship, but there are many different directions you can go with that instruction.
Think about the experiences that have best shaped you as a businessperson, and concentrate on those areas.
Think about what you want to show people:
Are you starting with them from the very seeds of an idea?
Are you helping them grow their ideas into a full-fledged business?
What do you want your students to have at the conclusion of your course?
You don't have to focus just on the start-up aspect of entrepreneurship either; consider development, marketing, social media, and maintaining productivity as all different areas in which you may be able to offer sound advice.
2. Consider Your Financial Hopes
As with any entrepreneurship, you aren't going to see success without setting some goals for yourself and your business.
Just declaring that you think you'll make a good income from your online courses isn't enough to be successful.
You need to decide how much you actually want to earn.
Understanding whether you're just looking for a little side money or a full-time income will also help you determine how much time and effort you should put into the creation and the advertising of your courses.
3. Build Your Audience
You can create the best online course, but if you don't have students, what's the point? It's going to be difficult to convince people to pay for your course at first.
Therefore, the best way to build your audience is to give away some information for free.
Consider offering these services or products without charge, which will inspire excitement and will cause people to pay for your full courses:
An eBook with a few tips
A mini course that gives a glimpse of what you have to offer
A private online community for aspiring entrepreneurs
A cheat sheet of business suggestions
By whetting the appetites of your target audience, you'll begin to draw in students.
4. Price Your Course Appropriately
It can be intimidating to set an appropriate price for your course. The goal is for you to package your online course to make it as valuable as possible.
Think about how much an in-person instructor would charge, and realize that you are worth nearly the same amount. Don't be afraid to ask for what you and your knowledge are worth.
5. Craft Your Sales Page
Your personal brand, your teaching reputation, and your business success are wrapped up in the appearance of your online courses. You need a sales page and a course platform that looks authoritative but also accessible to showcase your knowledge and your worth as an instructor.
**Make sure that your course is accessible by mobile device, and that it's simple to use and customer-friendly. **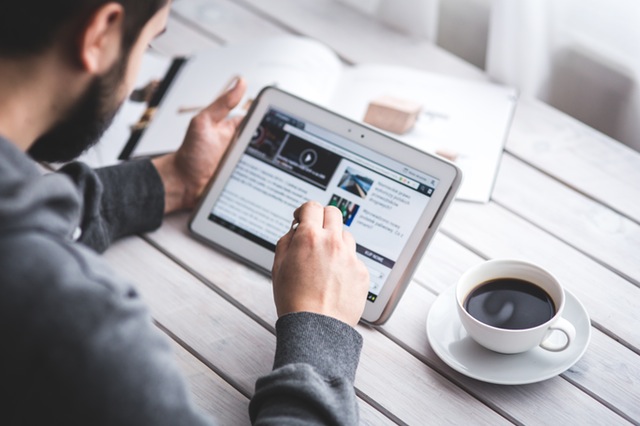 A clear, attention-grabbing headline, and even a short video, are useful for grabbing attention, and it would also help to have a few testimonials from people who have been satisfied with your work in the past.
Make it sound like people must buy your course in order to improve their business outcomes.
6. Create Your Course
You've done a lot of the set-up work, and now all that's left is to actually produce your online course.
Start with a basic outline of what you want to cover, beginning with the most common starting place of your students and ending with the transformation that you are expecting and promising.
Once you have the basic steps in place, you can begin creating videos, training exercises, and other assignments that will turn into your overall course package.
Don't forget about slide presentations, live videos, and even interactive exercises with online forums or online chats.
7. Launch Your Course
After all your hard work of creating your course, you're finally ready to launch it and to teach online. You've built engagement with your target audience, and you've reached and enrolled your students.
Make sure that you thank your students for joining your course, shut your doors on enrollment, and begin!
I know that it can be a little intimidating to undertake the creation and launch of a business course online, but this is a great opportunity for you to share your knowledge and to increase your income and business reputation at the same time.
Take what you love, and turn it into a successful online business course for entrepreneurs.