Starting the Lean Spring Diet
Spring is officially here, and for many people, that means it's time to start eating a cleaner diet.
Whether you put on a few extra pounds over the long winter months or you just want to start eating lighter now that the weather's warming up, spring is the perfect time to swap winter comfort foods for a plate full of veggies.
And while you can't go wrong eating more of any type of vegetable, there are a few veggies that really shine during the spring season.
Upgrade your spring diet by focusing on these four powerhouse veggies.
1. Spinach
Spinach is one of the healthiest foods you can choose any time of the year, but spring is an especially good time to load up on this nutrient-packed leafy veggie.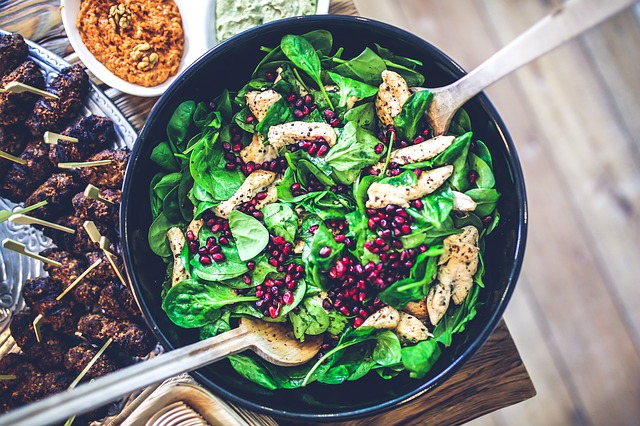 Spinach is widely hailed as a superfood, and it's easy to see why.
It contains ample amounts of the essential vitamins A, C, E, and K, as well as the minerals calcium, iron, magnesium, and potassium, to name just a few.
It's also loaded with fiber and cancer-fighting antioxidants. In other words, you can't go wrong choosing spinach.
It's full of nutrients that will benefit your whole body, from your skin to your digestive system.
While spinach is easy to find all year long, it's at the peak of its flavor from March to June, when it's in-season.
To get the most out of your spinach this spring, treat yourself to fresh spinach salads with your favorite healthy toppings, like grilled chicken, cherry tomatoes, and a light dressing.
If you prefer to cook your spinach, try sauteing it, which preserves most of the nutrients in it.
You can also add fresh or frozen spinach to soups, stir-fries, and scrambled eggs.
2. Asparagus
Asparagus is easy to find during the spring, and if you haven't eaten much of this unique veggie in the past, now is the perfect time to start.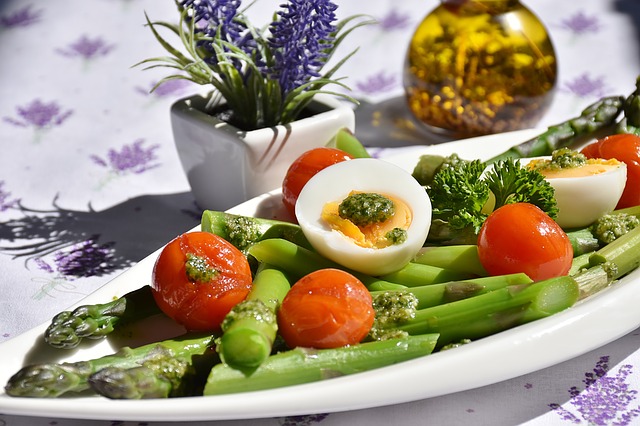 Asparagus isn't just delicious – it's also great for you.
One of this veggie's biggest nutritional benefits is its high folate content.
It's well known that women of childbearing age should make sure to get enough folate in their diet to prevent birth defects.
Now researchers think that folate is equally important for men who may become fathers, too.
But even if you're not planning on having children anytime soon, folate can still do you a world of good.
It's associated with a brighter mood and lower rates of depression, as well as improved DNA synthesis and repair.
3. Artichokes
Artichokes – which are technically a type of thistle – pack a powerful punch in terms of nutrients, antioxidants, and overall health benefits.
To put the antioxidant content of artichokes into perspective, consider this:
One serving of artichoke contains more antioxidants than a serving of blueberries, red wine, or dark chocolate.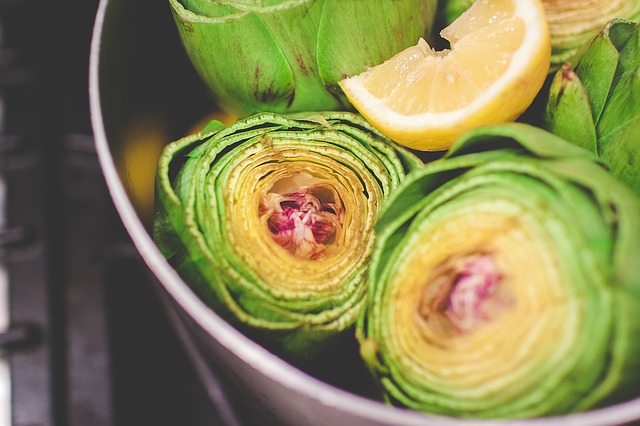 This means that artichokes are one of the best foods you can choose to prevent free radical damage throughout the body and lessen your odds of cancer.
Plus, they're fun to eat – after cooking the artichoke, peel off the leaves and dip them in a sauce of your choice.
A mixture of lemon juice, olive oil, and herbs is a light, health-conscious option.
4. Broccoli
As a cruciferous vegetable, broccoli is related to kale, cabbage, and Brussels sprouts.
Broccoli's reputation as a powerhouse food is well deserved, as it's full of health-boosting, disease-fighting compounds.
Vitamins, minerals, antioxidants, fiber – broccoli has it all. The fiber content of broccoli makes it a particularly great choice.
If you're trying to lose weight by counting calories, broccoli might be your new favorite secret weapon.
There are countless ways to prepare it, and with its high fiber content and low calorie count, it's just as filling as it is tasty.
The fiber in broccoli may be able to help protect you from other diseases too, like coronary heart disease, diabetes, and several kinds of cancers.
Fresh broccoli is at its best through the month of April.
5. Peas

Peas are readily available year-round in many places, but the peak season for snow peas, sugar snap peas, and green peas is during late spring.
This means that from April to June they have the best flavor. Peas are a mild vegetable that can be incorporated into your diet in many ways.
They are a legume like beans and are high in fiber but low in fat, making them an excellent source of protein sourced from vegetables.
Green peas have a high concentration of B vitamins and zinc with a mild flavor that works well steamed or in salads with other fresh spring greens.
Snap peas and snow peas have plenty of vitamin C and are great in a veggie stir-fry or tossed with some pasta and a vibrant sauce.
You can even make green pea hummus as a dip for some of your other powerhouse veggies.
6. Radishes
These root vegetables have a flavor ranging from mild to spicy, depending on the variety.
Radishes are one of the earliest of spring vegetables to become ripe as they're easy to grow in many climates.
They are vibrantly colored in shades of red and purple and they add beautiful color to many dishes.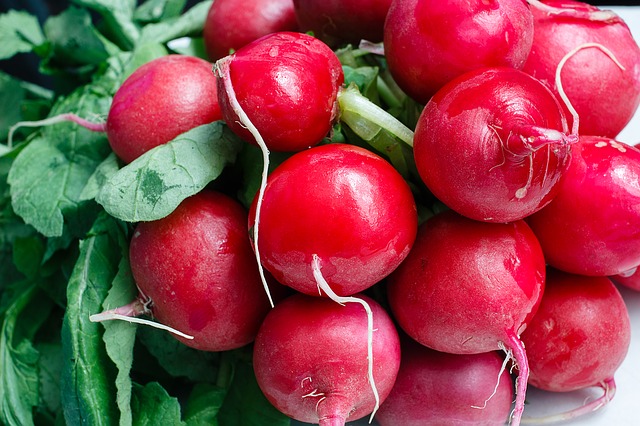 Radishes contain a lot of nutrients and one serving has around 30% of the daily recommended amount of vitamin C.
They also are very low in calories and add a satisfying crunch to your salads.
Radishes can be eaten raw with a dip, like hummus, but they can also be added to soups and stir fry dishes.
Another benefit of radishes is that the peppery tasting tops can be eaten raw or cooked.
When choosing radishes, be sure to look for bright colors and tops that look fresh and not wilted for the best flavors.
If you want to revamp your diet for spring, eating fresh vegetables while they're in season is the way to go.
Spinach, asparagus, artichokes, and broccoli are a few of the healthy and delicious vegetables you should reach for as the days get longer and warmer.
Look for ways to incorporate them into your favorite recipes, or just enjoy them fresh and raw with a light hummus or yogurt dip.