Passive Income Business Ideas
Having the capacity to make a living with passive income mostly depends on what audience you have in front of your eyes, and whether or not they can detect what your goal is.
Are you mostly interested in making cash, or do you also care about people's opinions?
Many believe that working from home or investing in stocks and bonds are the key to generating income without breaking a sweat.
But there's more to passive income than meets the eye. Here are some great ideas that can help diversify your portfolio without making decisions you might end up regretting down the road.
Ideas must be followed with the right mindset. Download this ebook: [Financial Independence: 8 Concepts That Will Change The Way You Think About Money Forever](https://balancedlifeacademy.com/financial-independence/) – have a changed mindset and financial life.
![passive-income-ideas](https://res.cloudinary.com/dyzdxphbz/image/upload/v1506433796/Affiliate-Marketing-Passive-Income-Ideas_qo4iso.jpg)
1. Affiliate marketing
Generating a good income with affiliate marketing is something quite doable in today's advanced tech world. But you must learn to do things right if you want to see cash flowing into your personal account.
For instance, if you love tech and you put up a tech-oriented website, you could also sign up as an affiliate for a web hosting or software company, where you'll earn monthly commissions for every sale you make.
You will begin to make money monthly if your website start generating traffic. People have to subscribe to your site, and they need to be kept engaged. You can do that using social media and email marketing.
Quality matters the most, so make sure to provide your readers with useful information they might want to read.
2. Freelancing
A freelancing business can be an excellent form of passive income. For example, if you love to write or are into web design you can start a website and promote yourself and your services.
It can be daunting at first, but you have chances to make it if you commit. Check freelancing platforms such as Peopleperhour, Upwork and Hubstaff. Many offer excellent jobs and you can use them to build a reputation.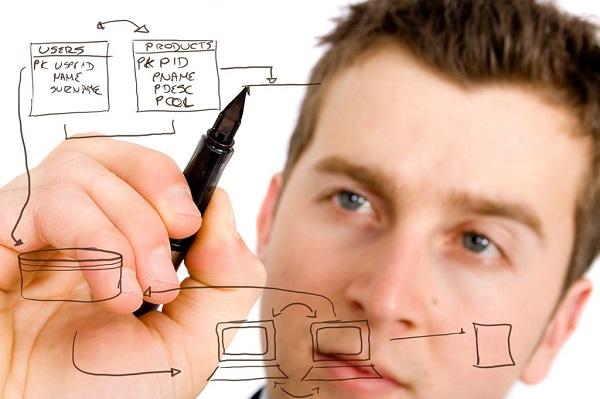 3. Network marketing
Also known as multi-level marketing, network marketing is an excellent form of passive income.
Joining a network marketing firm means that you become an important part of a business team. Some people think that the goal is to become leaders, like district managers of a certain department because such a position involves cash bonuses.
However, the drawback is that network marketing doesn't always emphasize on good leadership, and success in this niche depends entirely on building and developing teams and people. Success can be attained, but one must read through the lines before signing up.
4. Investing
Bonds, stocks, annuities are excellent ways to make some extra cash and keep your investment portfolio diversified. However, if you're not a savvy investor, a good idea might be to get a financial investor to help you out, and recommend you the best investment ideas that fit your profile.
A professional is highly advised because this way you are sure the tactic advised is the best for you. Done right, investing in bonds or stocks can render amazing returns.
4a. Real estate
Investing in real estate comes in a wealth of forms. You can buy property, keep it for a while, and then sell it; buy to rent, or buy to flip.
The choice is yours, but once again you need to consult with an experienced realtor who knows and understand the market.
Real estate has a lot of potential when done right, and it can be a great form of passive income. To make things work however, you need cash or a credit.
5. Alternative investing – fine wine
In the past couple of years, we've seen the alternative investment market grow at a wild pace. Wine in particular, can be an excellent form of passive income.
But once again, to make a good profit you need a get a feel of the market and understand it inside out.
Start small and stick to wines that have a proven track record at first. Bordeaux, Burgundy, Chateau Lafite and Tuscany wines are known to the best.
Now the next step is to choose your type of wine – white or red.
White wine matures faster, whereas red wine can take up to 15 years to reach maturity and become an expensive vintage.
Passive income is not something impossible to attain, as long as you choose your niche properly.
Everyone dreams of financial freedom, although extra cash is not easy to obtain.
You have some decisions to make, and most of all, you need to be patient. If you can do that, living off passive income by the time you're 40 is something you can do successfully.