How to Start a Blog
Are you trying to figure out how to start your own blog? Fortunately, starting a blog is easy nowadays, but there are some things you must consider before you do this.
If you're still unsure whether blogging is right for you – read this article which details 15 reasons why starting a blog can transform your career and life.
This guide was created to walk you through the basics of starting a blog, step by step.
If you follow the simple tips below, your blog can be up and running in less than 20 minutes.
It's not too good to be true to make a living from your blog. Download this ebook: [Career Skills: 7 Keys To Building Your Ideal Career]() – and learn to build a career you've always dreamt of.
**Generally speaking, there are six key steps in the process of starting a blog:**
1. Choosing the Right Platform
The first thing you need when starting your blog is a blogging platform. This step is extremely important since it helps you get your information and content up onto the Web.
The internet is filled with blogging platforms, which makes this choice a difficult one. There are many good platforms, but there are also many fraudulent ones that will make the entire blog handling process extremely difficult.
The safest way for you here is choosing a popular, reliable platform such as WordPress, where you can start your blog for an extremely affordable price. The platform is actually free for use, but you will need to pay some minor investment for the server and the domain.
When looking for a blogging platform, you need to look for one that is not only popular but:
Easy to use
Easy to set up
Has a secure system
2. Securing the Domain Name
Every blog needs a blog address or a domain name, which is the home of the online blog. This step is easy since there are many good tools for getting the domain and hosting up and running, such as BlueHost.
Still, when you come to the point where you need to secure a domain name, you need to make sure that your domain is:
easy to remember
readable and understandable
unique
related to the main purpose of your blog
containing the main keywords for your blog
set according to copyright guidelines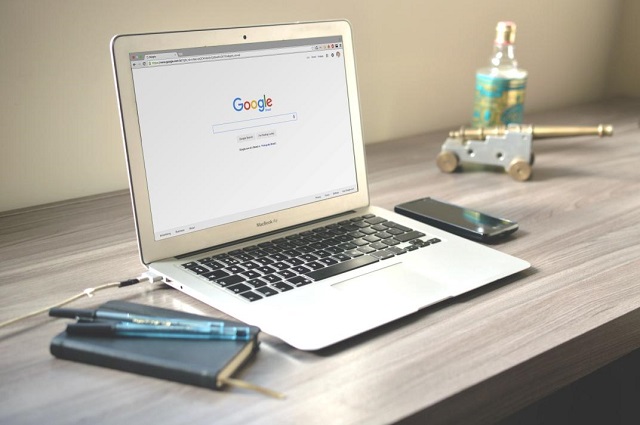 3. Configuring the Blog
Once you have your domain name and have picked out the platform, the time comes for you to set up your blog. The process of configuring a blog varies depending on the platform you have chosen. Generally, all good platforms have a step-to-step guide to how you can do this and in most cases, it only takes a couple of minutes.
Look for some tutorials that will guide you to making your blog operate smoothly and successfully. Using websites like WordPress gives you the opportunity of installing various plugins that will help you gain extra functionality.
4. Finding the Right Tools
Once you have set up your blog, you need the right tools to keep it functioning and make it successful. Any blog needs tools such as:
… and many, many others.
Depending on what you want your blog to capture, you can set your tools preferences accordingly. Still, if you want to have a blog that attracts traffic, you should definitely opt for installing some plugins that will assist you in the process.
5. Designing the Blog
Now that you have planned on how you want your blog to function, you need to think about what it should look like. The blog's design is the first thing people see when they open the page and we all know how important first impressions are.
When designing your blog, you need something that fits the type of brand you are aiming to create. Additionally, you are looking for a design that will be unique and inviting to your target audience. Make sure to know what your target audience wants when looking for your blog's design.
There are both free and paid design themes you could use for your blog, so which option you choose remains your choice. Some of the most popular platforms for blog themes are StudioPress and ThemeForest, with thousands of design options available.
If you find this step difficult to handle, you can always hire a good designer to do it for you.
6. Writing the Content
When the domain, hosting and theme are chosen and set, the time comes for you to start creating some engaging content that attracts readers. When it comes to content, you should know that there is such a thing as static content that appears on your pages and a flowing one for your posts.
Blogging is hard work! You need to update your existing content regularly and provide new content consistently.
However, when starting your blog, the first thing you need to pay attention to is your pages.
Make sure that you have the most important pages on your website first, such as the Home Page, the About Page and of course, the page for ordering if you are trying to sell a product or a service.
The content of your website should be optimized for SEO, so you may want to consider hiring a professional to do this.
If you lack the time or talent to implement keywords in the text and do so naturally, you may want to ask for some assistance from a good writing service.
Blogging is so widespread now that people often think it is an easy thing to do. Surely, the process of starting a blog is not a complex one, but you need to make sure that you consider each of these steps carefully so that you make the right choice.
Ultimately, a successful blog is not something you can achieve instantly, but is something that requires constant work and patience.