The eSports industry is still in its relative infancy. It's only in recent years that it's begun to snowball and achieve exponential growth.
For 2017, its market projection is estimated at over £800 million ($1 billion). Its reach is spreading, not only across Europe and North America, but to every corner of the world, developing even more momentum as it does so.
Sports channels that once only showed 'traditional' sports now provide a window into its exciting development – huge tournaments with bigger prizes and screaming fans, providing a platform to showcase the skills of some of the most talented gamers on the planet.
From the outside, eSports events seem to be relatively straightforward. What we see is essentially a collection of gamers playing games on a stage.
What we don't see is a goldmine of opportunity – the abundance of jobs in eSports that are vital in ensuring that the events go ahead (and go smoothly).
As the industry booms, the job market surrounding it develops proportionately.
Behind the scenes a massive variety of jobs are required; from designers of the games themselves to tax managers and business strategists. Whatever your occupation, there's a strong likelihood that the budding eSports industry has an exciting career to pique your interest!
Here are some types of people that the industry might appeal to:
1. Individuals with a background in creativity and design
There's a whole host of different jobs in eSports that would attract the interest of anyone with a background in design.
For people with an interest or specialty in visual design, there's an opportunity to become a** booth planner/visualizations artist**. This requires you to booth/stage plan for events in both 2D and 3D, if you have the relevant experience in CAD, Adobe Photoshop, and Cinema 4D. The salary is £20,000+.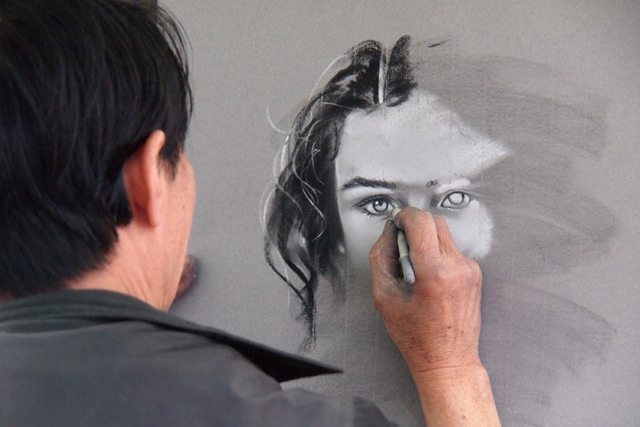 There's also a chance to work as a motion capture cleanup artist, working with the designers and animation team to process data in games and to clean animations. This job applies to you if you have a college degree in animation with relevant software and scripting experience. The salary is £35,000+.
If sound design is your background and you have knowledge of recording software, composition, and orchestration techniques, and a Bachelor's degree in music (preferable), you could be a video gaming composer. The salary is £25,000+ with added royalties.
You have the option to become a gear and apparel marketing lead if you have a background in design and merchandising (experience preferable). This job involves designing, producing, and overseeing production for gaming company merchandise and apparel, and the salary is £35,000+.
2. Innovative managers and resourceful business strategists
A lot of business goes on behind the scenes of the eSports industry, and every process (and individual) needs dedicated and talented managers.
If you have a background in event and production management (and a minimum of 3 years' experience in the area), you can apply to be an event/product manager. You'll be required to organise/execute all gaming related events and competitions. The salary is £20,000+.
If your previous experience is instead related to the management of social media, you might be interested in the role of social media associate/manager. This requires you to create content for a variety of different social media platforms. The salary is £28,000+. If you're more interested in the management of a community, you can apply for a head of community position.
This role entails establishing and maintaining community programmes for gaming and Twitch integration. To be considered, you must have 3+ years of management experience and a relevant Bachelor's degree. The salary for this job is £30,000+.
If your experience and focus is more on the business management side of things, there are various career options for you too.
To become an eSports business strategy associate, you're expected to have at least 2 years of experience and a relevant Bachelor's degree. In this role, you'll need to develop business initiatives and strategies. This position comes with a salary of £50,000+.
If you'd like to become an international tax manager in the eSports industry, you should have a CPA/MS in taxation and 3+ years of experience. You'll be required to advise tax and business strategies for company transactions within the gaming industry, as well as ensuring international tax compliance.
There's also an opportunity to become a warehouse manager, which involves overseeing freight and shipping requirements (local/international) and the oversight of physical production assets. The salary is £25,000+.
3. Game designers, testers, coaches, and more – jobs in eSports for fans of gaming
Every individual's passion for gaming takes a different form. Maybe your dream is to see eSports stars playing your game on the big stage or to coach a team to glory.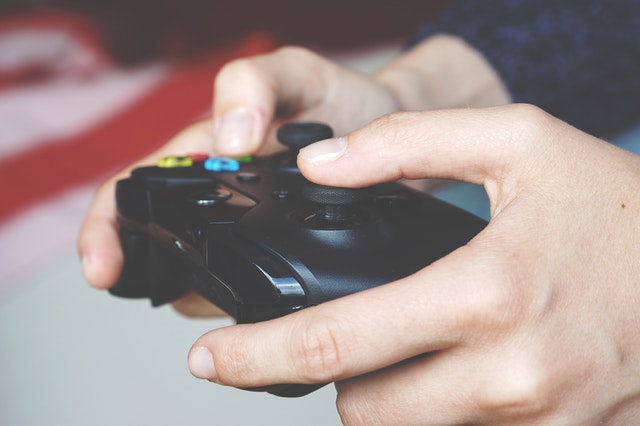 There are many ways to engage with your passion for gaming in a professional way, and there's no better place to do that than in the eSports industry.
If you'd like to interact with games during development and you have at least 6 months QA testing experience, the opportunity exists to become a game/QA tester. This involves sampling the quality of games, testing for bugs, and documenting bug reports. If you have 6 or more years' experience, the salary is £58,000+.
If your only experience in the gaming industry is hands-on experience with games themselves, then you might be interested in the position of team coach/analyst. The job is based on the management and coaching of playing teams, which also includes administration and social media management.
Your interest may lie in games at an embryonic level, in which case the job of game designer/animator/motion graphics artist may appeal to you. This entails building and maintaining game content that provides gamers with the best experience possible.
4. Journalists, commentators, translators, and researchers – Analysists required!
As eSports continues to become more and more popular, analysts are becoming increasingly important; to describe the industry's events, to make it more accessible around the world, and to pick out talent to make sure the quality continues to match the demand.
If you're fluent in a non-English language, you can attain a position as a game translator/localisation coordinator. This job asks you to provide the services of a translator and an interpreter within the gaming industry.
To become a digital media talent recruiter/agent, you're required to have a minimum of 4 years' experience in digital talent recruitment and 3+ years of experience in customer service and sales. With this job, you'll be asked to scout and acquire talent for companies in the gaming industry. The salary is £50,000+.
If you'd like to become a journalist for all aspects of the gaming industry (gaming, culture, and business), the opportunity exists to be an eSports reporter/commentator. This requires you to have 2-3 years' experience working with a news publication and comes with a salary of £32,000+.
The position of research moderator entails overseeing user tests for different aspects of gameplay (game reviews, setup, player experiences). For this job, you'll need to have 2+ years of relevant work experience and a Bachelor's degree. The salary is £25,000+.